5G-READY HSMs WITH ENTRUST nSHIELD
High-performance. Crypto-agile. Next-generation.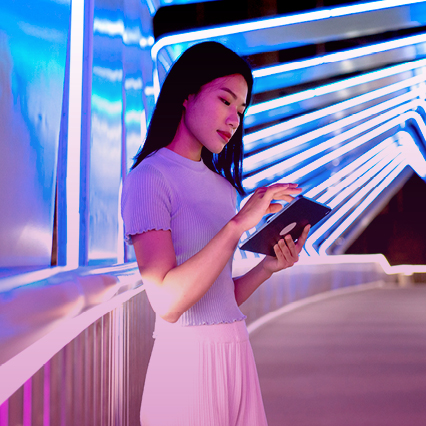 Enable dynamic scalability, performance, and security for 5G networks.
As a global leader in securing data Entrust not only provides the solutions required to keep up with evolving threats, but we also help our customers and partners ensure they are meeting regulatory and legal standards.
Our hardened, tamper-resistant HSMs (available in network-attached and PCIe form factors and as a service) natively support 5G/3GPP utilizing a unique cryptographic key as a subscriber's long-term ID.
Add a resilient layer of HSM-based 5G security:
Strict access control policies to control the generation and use of cryptographic keys
Support for virtualized environments and cloud-based deployment models
Scalable architecture that also supports integration with highly automated and orchestrated service environments
FIPS 140-3 Level 3 certification* (expected 2023)
Watch a video for an in-depth discussion on the many features Entrust nShield 5G-ready HSMs can enable.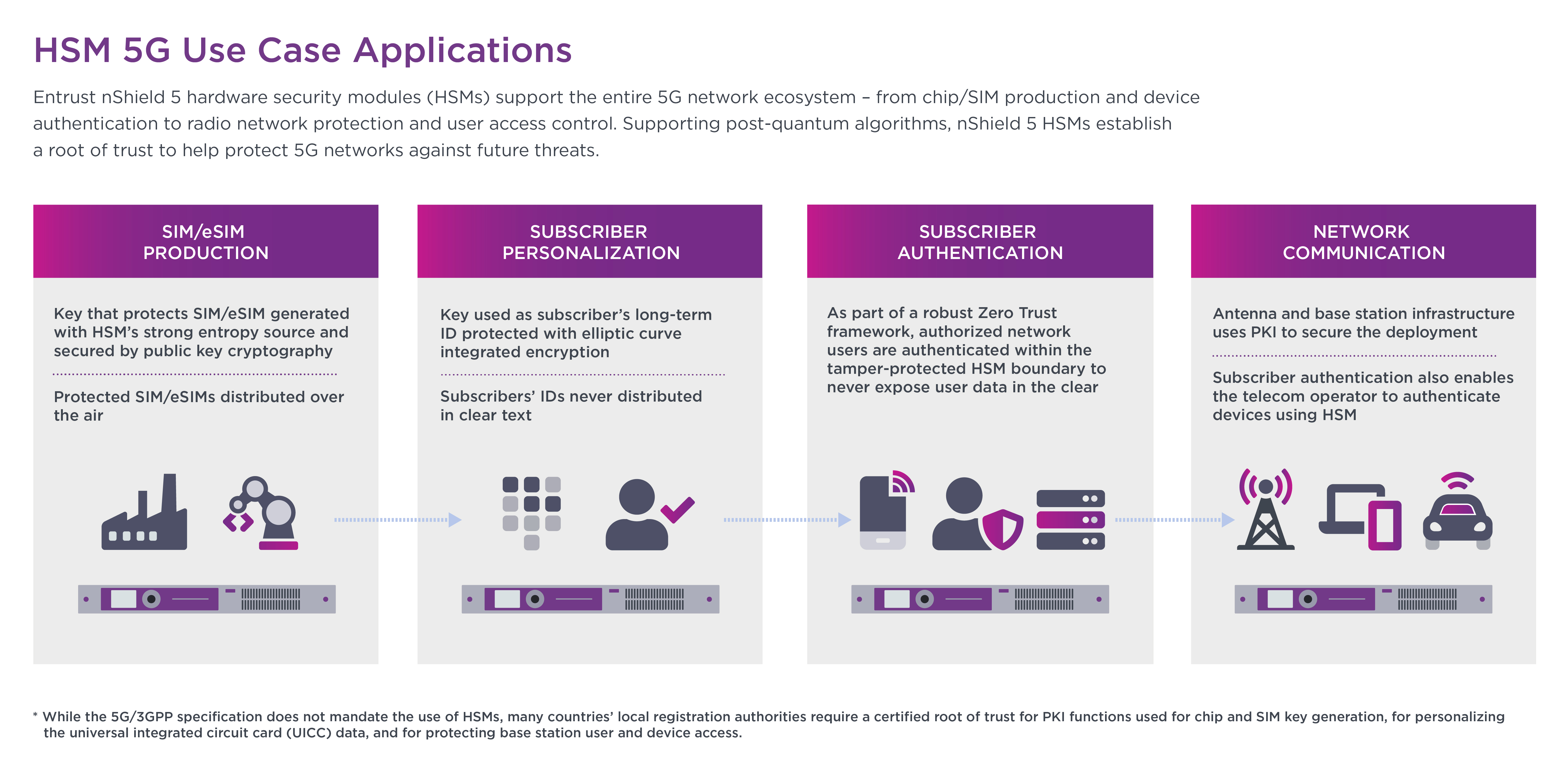 LEARN MORE ABOUT ENTRUST HSMs FOR 5G